Using the Shelf for Multi-session testing, Counterbalancing and more online
PsychoPy Version 2022.2 or later required
Note: this is a new feature and currently in beta mode. Currently you can interact with the shelf through code components only. If you have feedback on use cases please share them !
The Shelf is a flexible, multiuse tool to aid with online studies where information needs sharing between studies, either in real time or across sessions. Use cases for the shelf include:
Here we will walk through some of the use cases and how to implement them. At the moment, we must interact with the Shelf through Code Components. In the longer term, once we better understand the ways in which scientists are using the Shelf, we hope to make this more accessible by making a Builder component.
Basic examples
You can access the Shelf in your Pavlovia.org account by selecting Dashboard > Shelf.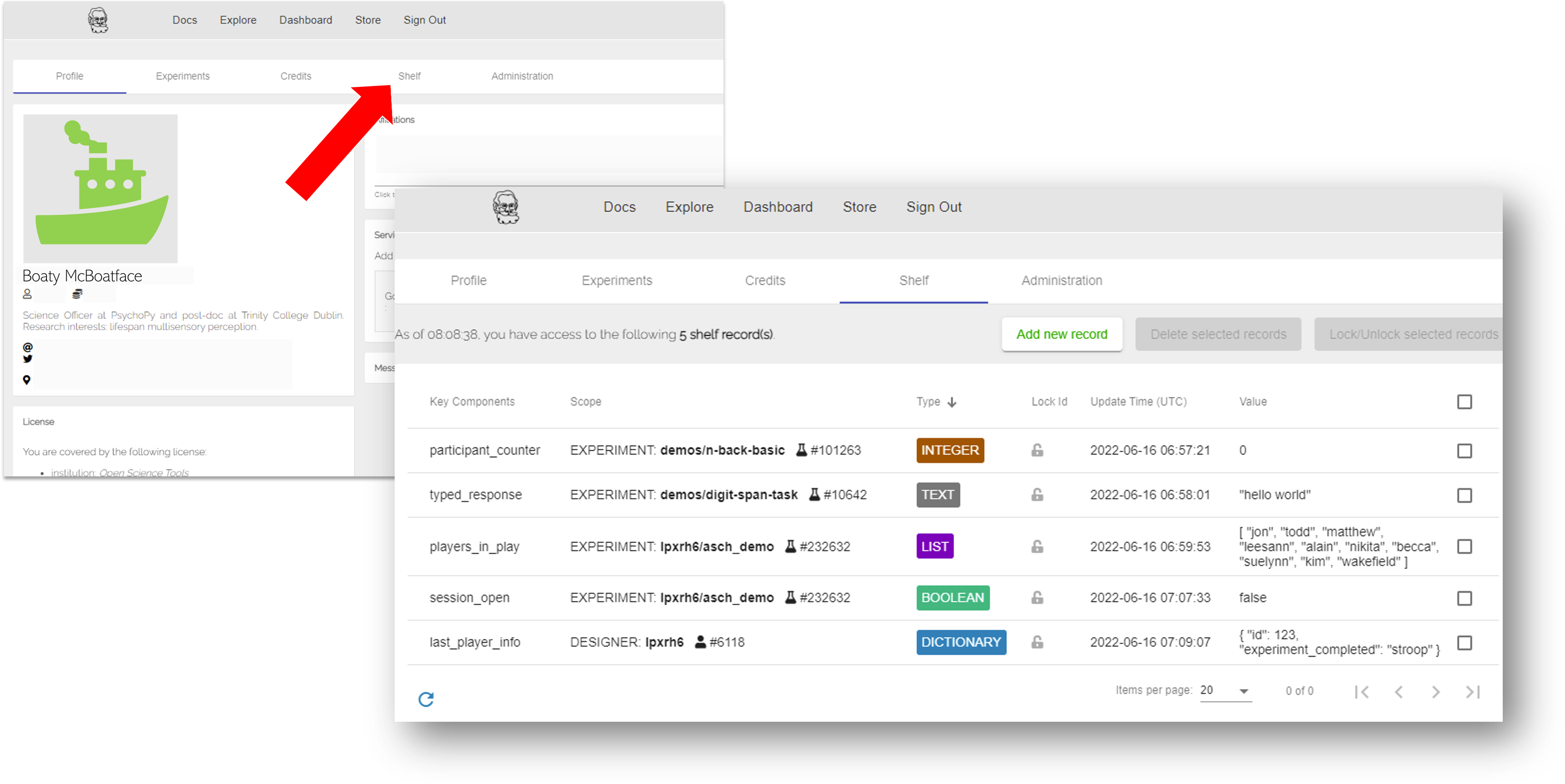 You can then add one or several "Records" to your Shelf. Each Record can be one of several variable types; Integer, Boolean, Text, List or Dictionary. The type of Record you create is up to you and will depend on the type of experiment you are trying to create. Each Record can be made available either to a single Experiment or to the Designer, meaning this Record is available to all of your experiments (for instance if you would like several experiments to interact with one another). Each Record can also be unlocked, meaning it can be interacted with and edited by your experiments, or locked, meaning it is frozen and not open to further edits. The way in which you choose to use Shelf is flexible and up to you! but we walk through some guidance to get started below.
Back to top